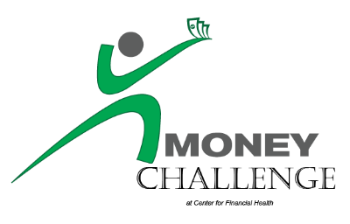 Check our calendar for current dates and register today!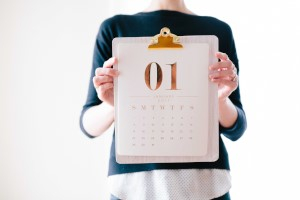 ABOUT THE MONEY CHALLENGE
The Money Challenge delivers specialized training in personal finance that inspires a lifelong commitment to financial wellness.  Through an integrated approach, the Money Challenge encourages participants to adopt new behaviors that lead to better financial decisions. 
The Money Challenge is delivered in four one-hour group sessions and is led by the Center's financial guru, Denise Keiser.  The Challenge covers essential money topics like the basics of budgeting, managing credit, eliminating debt, planning for the future, and much more.  The Challenge offers a transformative course to anyone wishing to reduce stress-related money management problems.
The effectiveness of the Money Challenge is increased through the adoption of adult learning methods which include practical learning experiences.  Participants receive a program workbook which will be utilized throughout the entire series of modules and will house the work completed during activities conducted during group sessions including written credit repair letters, personalized budgets, detailed spending plans, identified spending leaks, inventory list of personal assets and wallet items, banking account reviews, housing affordability reviews and much more.  Real-life simulations are also offered as learning tools according to topics.
Specialized hands-on training tools developed specifically to encourage behavior change in money management drive engagement throughout the series. The most significant life-change among participants is seen to occur through local community groups where participants navigate the Challenge with other people. Sessions typically meet for 60-90 minutes once a week for four weeks.  Participants gain motivation and accountability from working through the activities and meeting with people going through similar types of experiences. 
________________________________________________________________________________
About the trainer:
Denise Keiser is a leader, mentor, and trainer specializing in money and housing with 20 years of experience in real estate and finance. She is seen on TV as the "Money Expert" for WLNS-6 Lansing's "Money Monday" where she provides weekly money tips. Denise currently serves as the executive director of the Center for Financial Health, a Lansing-based nonprofit that inspires a lifelong commitment to financial wellness.The Money Challenge is led by the Center's director and financial guru, Denise Keiser. 
Or -- Join our wait list for the next 30 Day money Challenge