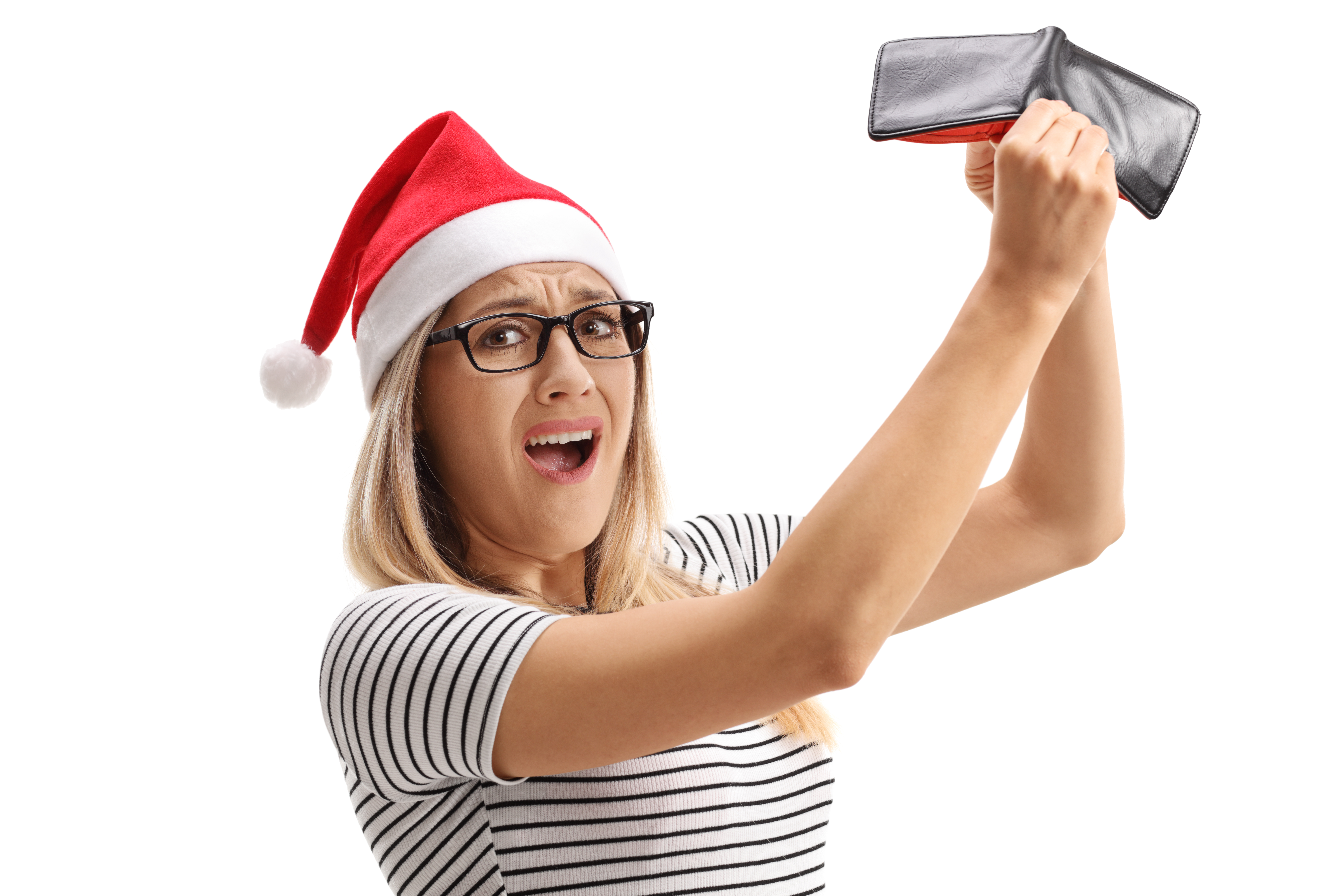 December is officially here and the holiday shopping season is in full swing.  It's estimated that the average American will spend just under $1,000 this holiday season, according to the National Retail Foundation.
Unfortunately, overspending is easy to do during this time of the year, especially when you're trying to balance your spending somewhere between the infamous miser Scrooge and the gracious St. Nick. 
Have no fear though -- we're here to help you find the happy medium somewhere in between so that you can rein in your holiday spending and avoid overspending. 
Here's a list of steps you can take to curb your holiday spending without being a Scrooge:
Start with a plan.  Be sure your December budget is complete with up-to-date expense categories including gift-purchases, holiday decorations, festive party costs, additional food and beverage costs, and travel.
Make a list, check it twice, and then recheck it.  Create a list for each shopping trip along with a list of gifts to purchase.  Don't forget to take your lists with you, so you focus only on what you need when shopping. 
Assign dollar amounts.  For each person on your gift list, assign a dollar limit for your spending.  This will prevent you from overspending on gift purchases.  Additionally, assign spending limits for each event you plan to attend or host to help you stay on track. 
Don't forget about holiday extras.  There are the holiday decorations, the office parties, secret Santa's, family gatherings, and of course the holiday decorations. It's easy to forget about these holiday extras, but these costs can push you over your budget limits.
Avoid using credit cards.  If you don't have it, don't spend it.  There, we said it.  But it's easier said than done, right?  So we find it more disciplining when we leave the credit cards at home during holiday shopping sprees.  We're less likely to overspend by using cash or a debit card instead of credit cards.   
Check for store coupons.  Couponing has been made easier by the handy apps available on most smartphones.  Before you visit a major retailer, check your couponing apps for in-store coupons to help your hard-earned dollars go a little further.
Follow these tips and you'll likely be thrifty this holiday season instead of being a Scrooge with an attitude of "Bah, humbug!" 
Make this holiday season a time for goodwill and of expressing appreciation for others -- on a budget, of course! 
________________________________________________________________________________
Denise Keiser is a leader, mentor, and trainer specializing in money and housing with 20 years of experience in real estate and finance. She is seen on TV as the "Money Expert" for WLNS-6 Lansing's "Money Monday" where she provides weekly money tips.  Denise currently serves as the executive director of the Center for Financial Health, a Lansing-based nonprofit that inspires a lifelong commitment to financial wellness.
Do you have an idea for a future Money Monday segment?  Alternatively, do you have a question for our Money Monday expert?  Submit your idea or question by email to info@centerforfinancialhealth.org