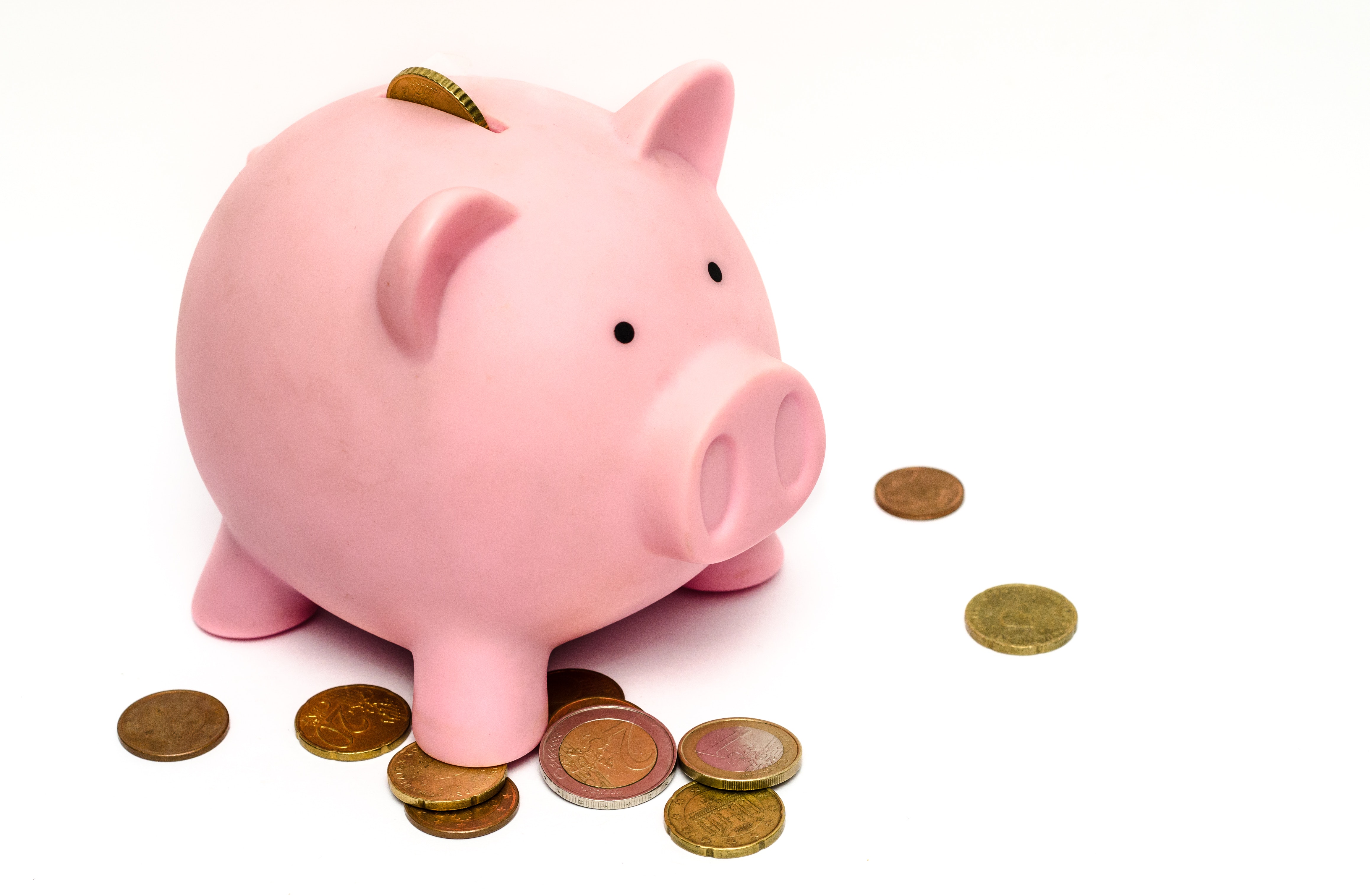 According to a recent survey published by the National Retail Federation, the average American spent $983 during the 2017 holiday season.    Although the numbers aren't out yet on this year's average, it is expected to increase slightly.  How great would it be if you had an extra $1,000 cash saved for this year's holiday season?
Like any financial goal, you need a plan to ensure you'll achieve it.  Start with making this a SMART goal:  specific, measurable, attainable, realistic and timely.  Then, do the math, prepare a budget, and outline your plan.
Let's get started. 
To save $1,000 by Christmas, we need to save about $84 per week over the next twelve weeks.  You may accomplish this goal one of two ways, or a combination of both:  cut expenses or temporarily increase income.  Be thinking of ways you can meet your goal, either on a weekly or monthly basis. 
Cutting expenses: You don't have to go without during the next twelve months, but perhaps you can cut back on a few of these common spending leaks. 
Eating Out   Did you know the average American spends about $3,008 eating out each year, according to the Bureau of Labor Statistics reports?  Yikes!  That equates to about $58 per week.  Consider packing your lunch for the remainder of the year, and you could likely save around $694 over the next twelve weeks.
Drinks  Whether you're a coffee drinker, a soda fan, or a bottled water connoisseur, you're likely spending an average of around $25 per week on beverages.  Cutting out bottled drinks could save you approximately $300 through the end of the year.
Cable or Satellite   Streaming live TV services are the new, affordable way for many households to save money, including mine.  We cut satellite a few months ago and switched to live streaming TV services.  We save over $100 per month, which means that we'll save $1,200 by year-end!
Weekend spending:  Have you ever tried a no-spend weekend?  Dine in, have a game-board party or movie night, and you'll likely save about $50 per weekend.  Do this once a month, for the three months, and you'll save about $150.
Chances are, that if you cut a few expenses here and there, you'll be motivated to do more and perhaps exceed your goal by year-end.  Here are a few ways to compliment your frugality by bringing in a few extra bucks over the next few weeks:
Sell some stuff.  Clean out the garage.  Organize your closets.  Do you have clothing with tags?  Or a leaf blower that you never use?  List it for sale on a Facebook group sales sight and declutter your home while making a few extra bucks.
Take on a side hustle.  If you're a dog lover like me, you'll spend good money to ensure the wellbeing of your fur-baby while you're working long hours or taking some time off for the holidays.  Let your friends and family know you're willing to pet-sit, for a fee of course, while they're away for a holiday.  They'll have peace of mind, and you'll have a few extra dollars in your pocket.
Other common side-hustles are driving for Uber or Lyft, shopping for others through Shipt, mystery shopping, or survey taking online. 
There you have it.  We've shared several ways you can save $1,000 by Christmas.  Actually, we shared ways you save over $2,000 by year end! 
Have a written plan with a SMART goal, and this will seem more doable.  Include specific action steps in your plan so that you may easily measure your progress and in the end, achieve your goal. 
Now, go make it happen. 
Save $1,000 by Christmas! 
________________________________________________________________________________
Denise Keiser is a leader, mentor, and trainer specializing in money and housing with 20 years of experience in real estate and finance. She is seen on TV as the "Money Expert" for WLNS-6 Lansing's "Money Monday" where she provides weekly money tips.  Denise currently serves as the executive director of the Center for Financial Health, a Lansing-based nonprofit that inspires a lifelong commitment to financial wellness.