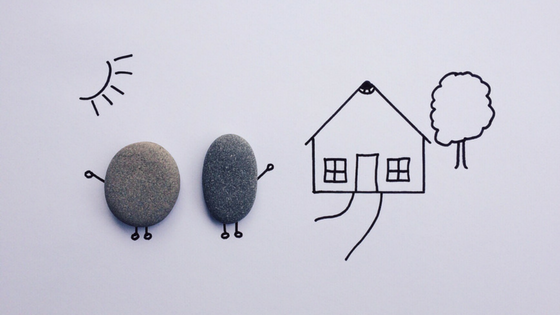 Do you think you will never own a home because you lack money for the down payment? If so, you're not alone. The lack of down payment is the number one reason most buyers wait longer than they'd like to buy a home. In fact, many would-be buyers have the credit, income, and qualifications to make the monthly mortgage payment, but lack the down payment.
First, let's address the common myth that you need 20 percent down to buy a home. According to a recent NerdWallet study, 44 percent of Americans believe you need 20 percent or more to buy a house. In reality, about 60 percent of recent homebuyers both their home with an average of a 6% or less down payment, according to the National Association of REALTORS®.
So how can you realize your dream of homeownership if you lack the down payment? The fact is that you have options that are unique to your situation.
If you are a Michigan resident, you may be eligible for the MSHDA down payment assistance loan program that offers up to $7,500 for down payment and closing costs to qualified home buyers. You will need to complete an MSHDA approved homebuyer education course and meet eligibility requirements which include a minimum credit score of 640 or higher, have a qualifying household income (check income limits here), and a purchase price of no more than $224,500. Other qualifying factors may apply. To learn more about MSHDA mortgage and down payment assistance programs, contact a certified MSHDA Mortgage Lender.
What about zero down? There are yet other options available for no down payment loans like VA loans for armed service members, and qualified veterans and the USDA Rural Development loans that provide a great value, including no down payment, and often more relaxed credit requirements.
Some lenders offer grants or specialty loans to buyers to overcome the down payment hurdle. It's a good idea to check with your mortgage lender, bank, or credit union to see if they either work with down payment assistance loans or offer in-house specialty programs. Keep in mind that not all lenders, banks, or credit unions work with, or provide these programs. For these reasons, loan officers will sometimes misinform borrowers when they inquire. If you're not getting positive feedback from a lender, shop around and find one that is experienced and well versed in down payment assistance programs.
The bottom line? The right down payment and mortgage combination for you depends on your situation. Weigh the overall pros and cons of a low or down payment and talk with your lender about what is the best fit for you. To find out if there are other down payment assistance programs available in your area, visit our website and click on the Down Payment Assistance Locator or schedule an appointment with an experienced housing and financial coach to review your options.
Denise Keiser is a financial coach on a mission to help everyday people manage their money well so that they may build sustainable wealth and stop stressing about their financial security. She is seen on TV as the "Money Expert" for WLNS-6 Lansing's "Money Monday" where she provides weekly money tips and is the director of Center for Financial Health in Lansing, Michigan.