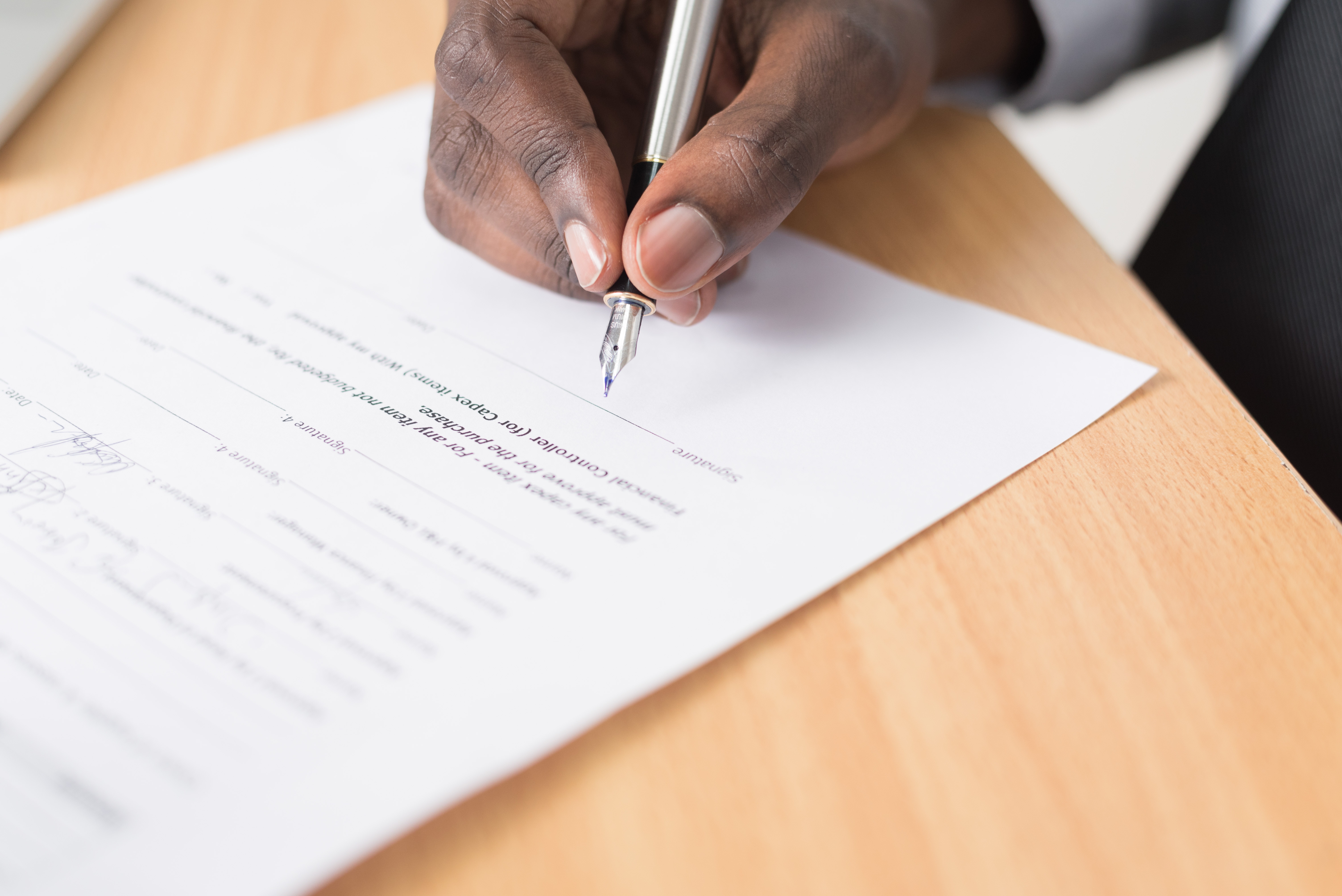 August is nearly over, but it's not too late to acknowledge that it's National Make-a-Will Month.  So, how much money do you need to warrant having a will?
Just last week we learned that celebrity icon Aretha Franklin died with no will or trust in place to instruct the disposition of her wealth which has an estimated value of over 80 million dollars.  So this brings the question to light – at what level of wealth do you need a will?
Planning for end-of-life events is no easy task.  In fact, most people forego it all together.  According to a recent survey conducted by Caring.com, only four out of ten adults have estate planning documents like a will or living trust in place.  That means that nearly 60% of adults is leaving a financial burden for their family members or loved ones to handle upon their passing.    
"When you do estate planning like wills or trusts, the process itself helps family and loved ones the most.  Sure, you provide instructions for your wishes through a will, and that may ease your mind a bit, but having a plan in place for heirs to follow upon your passing will offer them a peace of mind during a time to come when they will likely be grieving your loss," said Attorney, Christine Steinmetz.
Steinmetz, an attorney with Elder Law of Michigan, advises clients on issues including Medicare/Medicaid, wills and trusts, estate planning, landlord/tenant, and consumer law.  She suggests that "taking the time to prepare a will or trust often prevents feuds among those you care about most after your death."   
No matter how much – or how little – money or assets you have today, you need a plan for them upon your passing.  A will is a legal document that states your final wishes for the disbursement of your belongings upon your death.  It ensures that whatever you own goes to your heirs or whomever you designate as beneficiaries as you see fit.  Dying without a will or trust will leave such decisions in the hands of your state's law, called Estates and Protected Individuals Code, or EPIC.  
So, now that you know you need a will.  What do you do next? 
Take these steps to prepare for the drafting of a will:
     1.  Make a list of everything you own (checking, savings, investment/retirement accounts, autos,
          furniture, jewelry, real estate, etc.).
     2. Decide who should get what.
     3. Write it down.
When you're ready to draft a will, you may need to seek legal and tax advice from professionals depending on the complexities of your situation.  However, if your estate is small and you don't own real estate, you may be able to prepare a will on your own.  Be sure to use the right legal forms for your state though.  Here's a link to Michigan specific forms that may be helpful when you do-it-yourself. 
If you have a more complicated situation, you may need to find a local estate planning attorney to help you draft a will or trust.  Ask your friends or family for referrals or check with the Lawyer Referral Service online or call 1-800-968-0738. 
Older adults in Michigan have one additional option when seeking advice on estate planning.  Elder Law of Michigan, Inc. (ELM), a 501(c)(3), is a nonprofit charitable organization that promotes and protects the rights, health, and economic well-being of older adults and people with disabilities by providing information, advocacy, legal advice and professional services.  If you're an older adult and need legal assistance, you may contact Elder Law online or by phone at 1-800-347-5297.
Give your family or loved ones the gift of an estate plan.  You'll likely bring them some certainty and peace of mind during a time of grievance upon your passing.
For more information on estate planning, visit Elder Law of Michigan's blog on wills and trusts.     
Join the Center for Financial Health's housing and money community here.   
________________________________________________________________________________
Denise Keiser is a leader, mentor, and trainer specializing in money and housing with 20 years of experience in real estate and finance. She is seen on TV as the "Money Expert" for WLNS-6 Lansing's "Money Monday" where she provides weekly money tips.  Denise currently serves as the executive director of the Center for Financial Health, a Lansing-based nonprofit that inspires a lifelong commitment to financial wellness.