Section 32 - High Cost Loan Counseling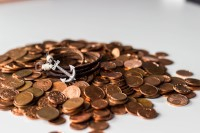 HOEPA Counseling Certification Course
(also known as Section 32 – High-Cost Loan Counseling)
HOEPA requires borrowers to complete a comprehensive housing counseling session.  Certified housing counselors provide housing counseling according to National Industry Standards.  Counselors also provide counseling on the advisability of the transaction and confirm that the consumer received all of the high-cost mortgage disclosures or the disclosures required under RESPA prior to issuing the certification of counseling. (This requires that the borrower additionally forward all the disclosures to the counselor).
HOW TO COMPLETE HOEPA SECTION 32 - HIGH COST LOAN COUNSELING
To speak with a counselor, call toll-free 1-800-777-7526.
Monday–Thursday 10:30 AM - 9 PM, Friday 10:30 AM - 8 PM, Saturday 12 PM - 5 PM (Eastern Standard Time)
The cost for HOEPA/Section 32 Housing Counseling is $200.