Renter's Rights & Responsibilities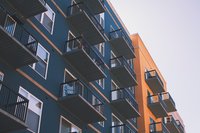 Renter Education & Counseling
We offer information and counseling on the rights and responsibilities of renters.  Our *certified nonprofit housing counselors will help you develop a personalized budget and provide you with advice for saving money, increasing income, and reducing debt.  Additionally, we'll inform you of your rights as a renter under the Fair Housing Act.
Our counselors will work with you to review:
-Why credit matters
-Calculating an affordable rent payment
-Common landlord requirements
-Understanding lease agreements
-Basic tenant rights and affordable housing options
Call today to schedule an appointment to learn more about your rights and responsibilities as a renter.