Foreclosure Prevention Services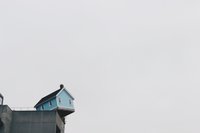 Foreclosure Prevention Services
Have you fallen behind on your property taxes and/or mortgage payments?
Homeowners are overwhelmed by mortgage modification programs or state or federal assistance that can be difficult to understand. Most programs are designed to help people modify or refinance their mortgage. Other programs encourage non-retention options such as a short sale or deed-in-lieu. Michigan specific programs like Step Forward Michigan offer funds to help you catch up on delinquent property taxes and/or mortgage payments. Eligibility requirements can be confusing, and program options vary based on mortgage type and state of residence.
Center for Financial Health's *certified housing counselors are here to help you review your options and find the best solution for your unique situation. Our foreclosure prevention services are free of charge. If appropriate, we will also contact your servicer to explore options and even help you apply for specific programs.
Center for Financial Health is an approved U.S. Department of Housing and Urban Development housing counseling agency. We also work in partnership with Step Forward Michigan.
Schedule a free, confidential appointment with a *certified housing counselor today.