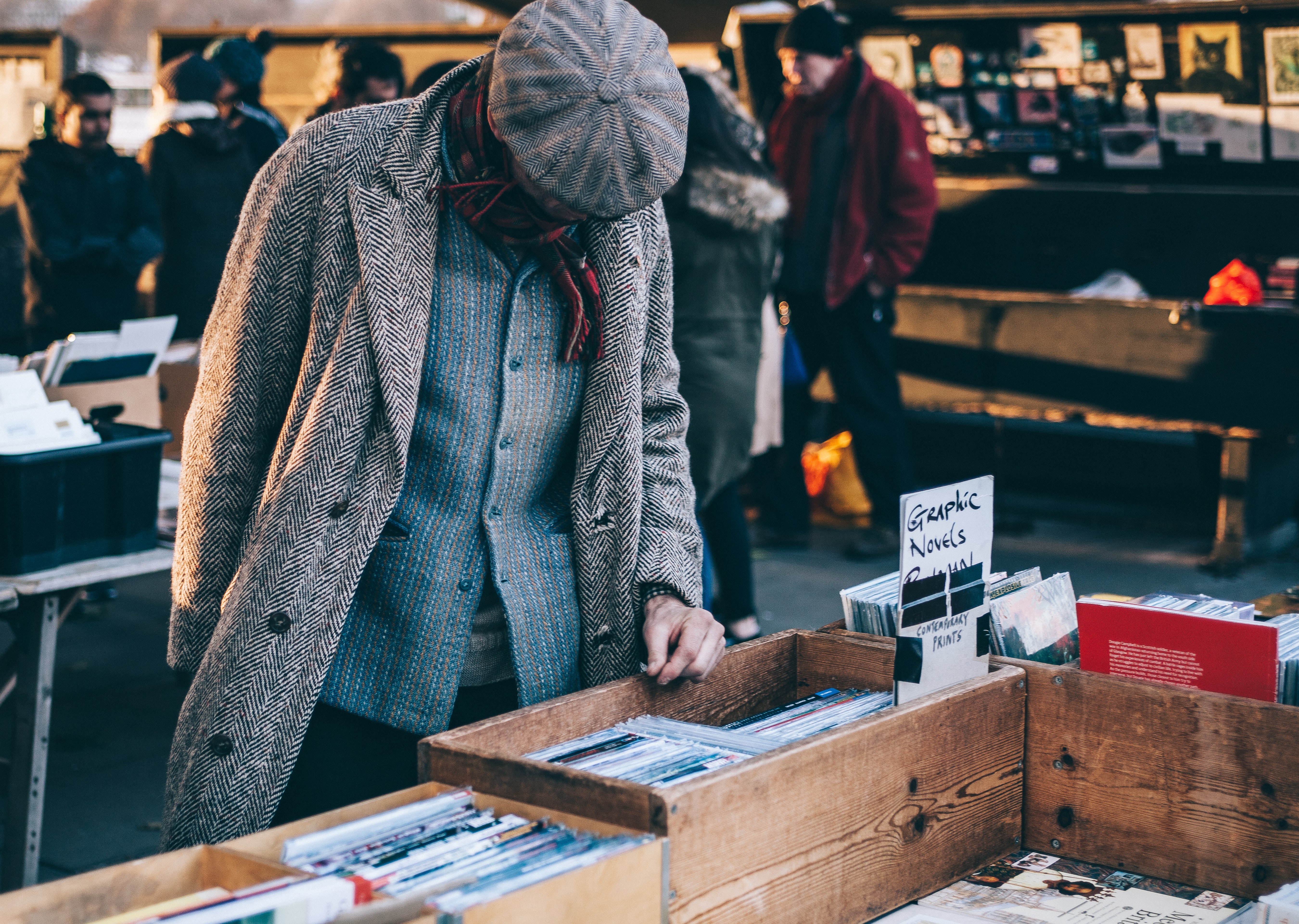 Having an emergency fund often brings peace of mind when life happens, and you need cash fast.  The problem is that saving for an emergency is no easy task for most people.  Most Americans don't have $400 to cover an emergency like a minor car repair or an unexpected trip to the doctor, according to a new report from the Federal Reserve Board.  I know you're with me on this – saving for an emergency seems impossible.
So what's the solution? 
Here's how you can jump-start your emergency fund this summer – have a garage sale.  That's right.  Sell some of your stuff.  If you're like most people, there's stuff in your basement or garage covered in dust because you never use it.  So why not sell it and jump-start your emergency fund?  Have a garage sale this summer, and you'll likely have enough to start an emergency fund.  For example, most garage sellers earn about $500 - $1,000 per sale on average.
I know what you're thinking.  Garage sales are a lot of work.  I agree – garage sales are a lot of work.  However, they can be rewarding if you plan them accordingly.   Moreover, you can jump-start your emergency fund by organizing one. 
So where do you start?
Successful garage sales start with smart planning.  Begin by selecting items to include in your sale.  Be sure to exclude worn, stained clothing or broken items.  Save those items for the recycle bin.    
Here is a list of some of the top-earning items sold at garage sales:
     Tools – Gardening or mechanical tools
     Jackets – Suit jackets, vintage jackets, winter jackets, or children's jackets
     Fishing Rods or Camping Gear – look for items not commonly seen at garage sales
     Signs – Vintage signs, gas station signs or product sings
     Boxed Items – place smaller items in a box for one price or bundle clothing
Don't stop reading now that you've gathered all of your merchandise to sell.  The next steps are even more critical to launching a successful garage sale.
Now, this is important – you need an audience to sell your stuff, so be sure to advertise your garage sale well.  This may require more than yard signs in your driveway or neighborhood.  Consider sharing an event for your sale on social media like Facebook and ask your friends and family to share the event with their networks.  Place an ad in your local newspaper or event guide or on Craigslist under the garage sale section.
Next, you want to organize your sale items well by highlighting the top-earning merchandise we noted earlier (tools, jackets, etc.).  Display items like tools and clothing nicely on tables or shelving so buyers can see your stuff.  Hang those nice-looking jackets on hangers and place fishing rods near the checkout stands.  Have clear, uncluttered paths between tables for people to walk through comfortably.
Be sure to price items appropriately and be willing to negotiate.  Buyers at garage sales love to negotiate so be ready to engage with them.  Consider branding your sale according to items you have listed.  For example, if you have toddlers who have outgrown baby clothing or furniture, brand your sale as a "baby item galore sale."  Creating a theme or brand for your sale differentiates your sale from the one down the block and will likely encourage more buyers to visit. 
Remember, buyers are looking for bargains and friendly sellers.  Be willing to answer questions and negotiate when needed.  And think about throwing in a few extra touches like paper bags for buyers to easily take away goods.  Have a few coolers full of cold bottled waters or sodas for visitors to purchase.  Throw in freshly baked cookies or some snacks too.  On a hot summer's day, visitors will be happy to buy a few cool drinks and maybe a snack or two to keep them going throughout their garage sale endeavors. 
Finally, be sure you have enough stuff to sell.  The larger your sale, the more enticing it might be for buyers.  Partner with your neighbors to hold a block of garage sales or invite your friends and family to participate and contribute their stuff and time to the sale. 
There you have it.  Now go have a garage sale.  Sell some stuff and jump-start your emergency fund with the earnings.
Join our Money Challenger Community here for more money management tips and tricks. 
________________________________________________________________________________
Denise Keiser is a leader, mentor, and trainer specializing in money and housing with 20 years of experience in real estate and finance. She is seen on TV as the "Money Expert" for WLNS-6 Lansing's "Money Monday" where she provides weekly money tips. Denise currently serves as the executive director of the Center for Financial Health, a Lansing-based nonprofit that inspires a lifelong commitment to financial wellness.