Tenant or Landlord Counseling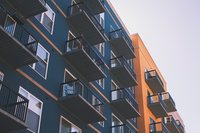 Rental Counseling
We offer free education on building credit and becoming a desirable tenant. Our *certified nonprofit housing counselors will help you develop a personalized budget and provide you with advice for saving money, increasing income, and reducing debt.
Our counselors will work with you to review:
Why credit matters
Calculating an affordable rent payment
Common landlord requirements
Understanding lease agreements
Basic tenant rights and affordable housing options
Becoming a Landlord Counseling
You have applied for a mortgage loan to finance the purchase of a mulit-unit home (duplex, tri-plex or four-plex). If you will be renting out units to others, you'll be taking on the role of "landlord." You will be a special type of real estate professional, entitled not only to collecting rent, but also to enjoying certain tax advantages and selecting some of the people who'll live side by side with you. Owning a multi-unit home is rewarding but also requires many responsibilities. Our Becoming a Landlord Counseling helps you understand the risks and responsibilities involved in the business of being a landlord. The nonrefundable cost for this counseling is $125 per session.
Schedule a confidential appointment today - call (517)708-2550 or email us at info@centerforfinancialhealth.org.
All fees are nonrefundable.