Section 32 - High Cost Mortgage Counseling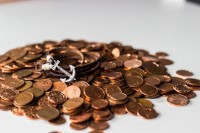 Section 32 – High-Cost Mortgage Counseling
If you have challenged credit, lenders may offer you a "High-Cost Mortgage," in which case, you will be required to complete "Section 32 Counseling." We offer a combination of education and counseling to meet lender's requirements for this certification. Follow these steps to begin your "Section 32 Counseling:"
Step 1: Sign up for our online Home Buyer Education course at the link below. Select our "Framework online homebuyer education course" and register to begin your course. The nonrefundable cost is $75 per household/user.
Step 2: Check your email. You will receive an email with an intake packet after registration. Print the attachments, complete them in full and return them to us by email or fax with the items listed on the checklist needed for your one-on-one counseling session.
Step 3: Schedule a one-on-one counseling session either by phone or in person.
Step 4: Receive your certification of "Section 32 Counseling" and forward it to your lender.
All fees are nonrefundable.