Section 32 - High Cost Loan Counseling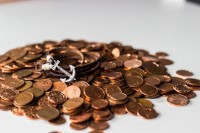 HOEPA Counseling Certification Course
(also known as Section 32 – High-Cost Loan Counseling)
HOEPA requires borrowers to complete a comprehensive housing counseling session.  Certified housing counselors provide housing counseling according to National Industry Standards.  Counselors also provide counseling on the advisability of the transaction and confirm that the consumer received all of the high-cost mortgage disclosures or the disclosures required under RESPA prior to issuing the certification of counseling. (This requires that the borrower additionally forward all the disclosures to the counselor).
HOW TO COMPLETE SECTION 32 - HIGH COST LOAN COUNSELING
If you have challenged credit, lenders may offer you a "High-Cost Mortgage," in which case, you will be required to complete "Section 32 Counseling." We offer a combination of education and counseling to meet lender's requirements for this certification. Follow these steps to begin your "Section 32 Counseling:"  YOU MUST COMPLETE ALL FOUR STEPS.
Step 1: Sign up for our online Home Buyer Education course at the link below.  The nonrefundable cost is $75 per household/user.  Click here to register for the online course. 
Step 2: Call (517)708-2550 or email info@centerforfinancialhealth.org to let us know you need Section 32 counseling.  We need to send you a specialized intake packet for Section 32 Counseling.
Step 3:  Check your email and return all forms completed to us by fax (517)708-2876 or email  info@centerforfinancialhealth.org.
Step 3: Schedule a one-on-one counseling session either by phone or in person.  You are required to meet with a certified housing counselor to review your credit report, household budget, loan application/approval, and loan terms. 
Step 4: Receive signed certificate of Section 32 counseling from your housing counselor within 24 hours of completing all steps, provided your lender has supplied us with the specialized Section 32 counseling form. 
Consumer Financial Protection Bureau publication:  What the new high-cost mortgage protections mean for consumers.
All fees are nonrefundable.