Home Buyer Preparation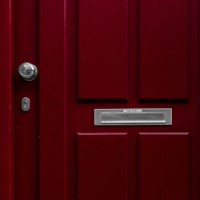 Online Home Buyer Education
Learn what you need to know about the home buying process, what steps to take and what pitfalls to avoid. Our online homebuyer education course satisfies homeownership educational requirements by HUD, Michigan State Housing Development Authority (MSHDA), Rural Development, as well as local City down payment assistance and NSP programs. The cost for the online homebuyer education program is $75 per household, but the information delivered is invaluable – it could save you thousands as a new homeowner!
Individual Pre-Purchase Counseling Session.
One-on-One Pre-Purchase Counseling
Once you complete the online homebuyer education course, you may schedule a one-on-one pre-purchase counseling session with a *certified, nonprofit housing counselor who will work with you to design a customized action plan based on your needs. The housing counseling session is complimentary once you have completed the online homebuyer education course.
Down Payment Assistance
Did you know you may be eligible for up to $7,500 in down payment assistance for your home purchase, even if you have owned a home in the past? Register for an upcoming event or webinar to learn more about down payment assistance eligibility and requirements.
Note: All fees are nonrefundable.